Groups booking
Would you like to book a private space with friends on the Mademoiselle Mouche rooftop? Two types of spaces can be privatized for groups of 6 to 40 people: Tables in pergolas and the private lounge, a truly exclusive space.
BOOK A TABLE BOOK PRIVATE LOUNGE
Pergolas & tables
The pergolas and lounges are on each side of the rooftop, 8 pergolas and 6 lounges. They offer between 6 and 12 seats around low tables. For these spaces, bottle orders can be made directly with the waiters. Reservation is possible in advance on the principle of "minimum spend" - That is to say that the amount of the reservation corresponds to a consumption credit. It is a minimum amount.
Private lounge
The VIP private lounge is Mademoiselle Mouche's most exclusive place. Located at the very end of the rooftop, it enjoys a unique view of the Eiffel Tower and the Seine. The lounge, with a maximum capacity of 40 people, offers a very comfortable chill-out area with benches and coffee tables as well as a dedicated bar with exclusive service... A bartender just for you and your guests!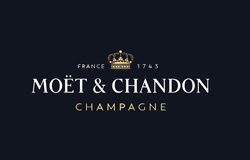 The VIP private lounge is a space offered in partnership with Moët et Chandon.
Private events
Do you want to privatize Mademoiselle Mouche for an evening as part of a private event? Our place, which has a large indoor part, can be privatized all year long!